GayHoopla Veteran Bryce Beckett Shows Kingsley Kross How To FUCK
Zak Powers solo
Luciano and Cameron
Adam Clay solo
Kyler Ash Serviced by Jake Cruise
Silver daddy Hart Caldwell naked
Caught On Campus! Cop Bryce Beckett Punishes Jeremy Barker's Hole For Breaking The Rules
Derek Anthony solo
Ted Hutchins solo
Silver Daddy Jeff Grove wanking off his cock
Zak Powers and Jake Shores Hardcore fucking
French Lessons With My Stepdad
Bored And Horny
Luis Casola solo
Silver daddy Rex naked
Alex Breaks In New Recruit Dex, Scene #01
RIDE Or DIE: Wide Open
Adam Franco bangs JJ George's ass
Michael Ryan solo 03/11
Mack Heights solo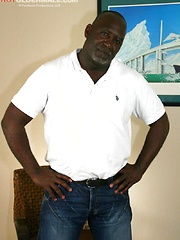 Big Black Daddy Acey solo
Silver Daddy Fucks a Raw Hole
Dallas Steele and Sir Jet Hardcore fucking
Milk It All Out!
Fzywze & Jack Andy: RAW, Scene #01
Joel Someone and Brad Kalvo fuck
Joe Sharp solo
Jack Dyer Business Affairs
Sean Travis solo
Mickey Collins solo
Price
Trace OMalley solo
Anonymous Breed, Part 3
Billy Palermo solo
Mitch Roberts solo
Allen Silver solo
Luciano and Marcel fucking
Ken Summers rides Freddy Miller's daddy dick
Dallas Steele
Daddy in suit posing
Lee Silver
Jake Mitchell solo
Paul Barbaro jerking off dick
Tom B
Felix Odair, Ryan Bones fucking
Dom King dominates Greyson Myles
Gio Lockwood Takes Derek Jones Cock Before His Flight
Quality Time With Your Stepson
Daddy Jerry in suit, posing
Sean Austin Takes Freddy Miller's Daddy Dick
Jax Thirio, Kyle Connors, Parker Hayes bareback fuck
Andrew Stark Returns! Tops CockyBoy Greyson Myles in ' BOYS WILL BE BOYS' Episode 3
Jack Dyer and Lincoln Tunnel Hardcore fucking
Kent Burke solo
Old silver daddy Patrick Montana
Jake Marshall & Benn Heights
Alessio Romero solo 060116
Ford Holland
Big Tony gets naked
Daryl Richter solo
4076 Ricky Larkin solo
Tomas Brand fucks the hell out of Oliver Hunt
Rob Lawrence - Abandon solo
Old Coach Nick
Thank You Daddy
Karl Williams gets naked in a hotel room
Scout Maxwell CHAPTER 1: Pitching A Tent
Chubby daddy Pierre shows his uncut old cock
Dean Rivers
Sergeant Miles Dominates Alfonso Osnaya
Stewart Scot gets naked
Nick Shaw
Jordan Garrison and Antman fucking
Hot Loud and Sweaty fucking
Daddy Porn
Trace Leches solo
David Brian
Timothy Nathan Shields
You're Just Daddy's Hole Featuring Boy Paul!
Fill Me Daddy - Alex Silvers and Antonio Miracle
Karl Williams - BDDC
Horny daddy Luciano
Chubby daddy Luciano
2 Men Kiss: Daddies Dirk Caber and Anthony London
Jasper Jones solo
Muscle daddy Brent Cage outdoors
Desert Daddies 4 Way
Daddys Home Hardcore fucking
Dale Savage solo
Steve Lucas old solo
Mitch Davis and Daddy Bull Bear fuck
Superstars Jayden Marcos & Bryce Beckett Exchange A Few Last Kisses In The Post-Interview
Gray daddy Warren Bucks
Silver daddy Michael Burkk
Old man gets naked
Hairy daddy Tony Thompson strokes his fat uncut dick
Eli Hunter, Max Blairwood hardcore anal fucking
My Sexy Guncles Part 1
Darcy Oak and Collin Lust hardcore anal fucking
Long Arm Of The Law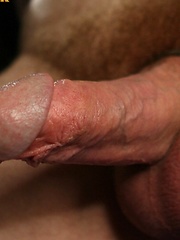 Bill Hagen
Colby Jansen, Joey Mills, Josh Cannon bareback fuck
Ben Martin: Bay City Bears
You Like It
Daddy Rick Long
Coach Nick solo
Doing It How Daddy Likes
Russ Rodgers and Brock Hart fuck
Old man Jon Moore jerking off his dick
You Like That Daddy?
Steve Sommers solo
Trent Riley mature solo
Elder Benjamin Blue: Supervising His Sin
Guilty As Sin
Ford Holland, hairy daddy
Dave Starck solo
Old bald dude Erik Erikson strokes dick and spreads his ass
Feral And Wild, Scene #01
Jordan Garrison and Lee Silver
Getting my cute mate Andy Samuel off
Pup's Birthday Flip Fuck!
Dalton Hawg and Alejandro Skyman fucking
Pleasing The Boss
Joe Corlowski
Mitch Scott
Uniforms: Flip-Flop Priestly Fuckers Take Love Of Man To A Whole New Cum-Bustin' Level!
Bromo Rick Palmer, Thomas Friedl fuck
Matt Denis - CityOf Men solo
ΝΔΩ Fraternity Fantasies: Deepthroat It, Pledge
Daddies Suck Dick
Dick Ryan
Silver daddy Dean Young shows his uncut cock
Allen Silver
Daddy Jack Snow jerking off dick
Hairy daddy Dick Stahber naked
Thom Daddy wears leather gear
Photo Of My Boy
Hairy silver daddy Dick Ryan shows his fat uncut dick
Gus and Tim Phillips
Bill Hagen shows cock
Special Bonding With My Stepdad
Daddy John Walters jerking off dick
Cal Hayward
Karl Williams jrtking off dick
Love Me, Love Me, Scene #01
Bald daddy Darell Griffon shows his small cock
Hairy daddy Patrick Montana
Stroke Break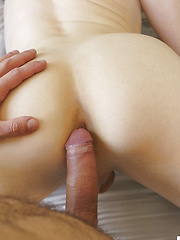 Daddy's Chores
Jake Marshall solo
Derik Strong strokes his mature dick
Mickey Collins solo
Ryan Bones solo
Ben Martin - Bear Season
Steve Vex & Darius Soli
Brian Bonds & Lawson James: RAW
Old man Karl Williams gets naked
Hairy daddy Jake Shores strokes dick
Chubby daddy Luciano shows his boner
Amateur Daddy Orgy 2
Jay Taylor - BDDC
Ted Palmer and Darell Griffon
Allen Silver - Bear Plumbing Inc
Paul Barbaro stripping
Straight: Joel Straight: Bear
Chubby mature man Jack Snow strokes dick
Rick Kelson solo
Gotta Love Your Morning Wood
Stewart Scot plays with is uncut cock
Daddy Oliver
Don't Tell Mom About My Piercings, Scene #01
Like What You See Boy
Fat mature men Sterling Steel and Richard Silver oral sex
Jase and Brendan. Fat daddy and his younger friend fucking.
Rick Wade
A Real Slow & Easy Fuck
Tiger Thompson
Streamin' For Semen
Hairy Daddy
Old man Evan Scott posing naked outdoors